All my necklaces were given to me as gifts. The newest addition is the pink rosary, which I love very much.



Blue eyes! (Electric Shock inspired, lol!) Wearing Puffy 3 Tone Blue lenses from GWYShop.


Momori Folktale One-piece and Classical Hairpin, thrifted bubble dress, SM Dept Store ankle socks, AsianVogue creepers.
As I mentioned in my previous post, I received a special package from Japan a couple of months ago, from the lovely Midori of Morning森. The package contained two items-- the one-piece and hairpin that I'm wearing in the photos above. Morning森, Morning Mori or just simply Momori, is a Japan-based online shop that sells mori girl and natural-kei items. The owner, Midori, is also a mori girl herself. All the items that are being sold in the shop are carefully handpicked by Midori.
A morning "mori" is a forest in the morning, which has not only a deep green fairy look but also fresh, cheery and refreshed air with wet dew and morning sunlight.

Momori was created and designed based on the inspiration of Japanese street fashion styles – mori-girl style and natural style. They are sometimes said to be old, gray and boring with loose dresses, scarves and deep hues. But Momori's concept is "Being fresh like a morning forest," in which we try to bring here not only feathery and natural clothes, but also lovely and cheerful items. Momori hopes to be a lovely warm home for natural style lovers.
Earlier this year, Midori contacted me asking if I could maybe help promote her shop. And of course, I said yes in a heartbeat! The only problem was choosing just one item from her shop, because everything was so nice!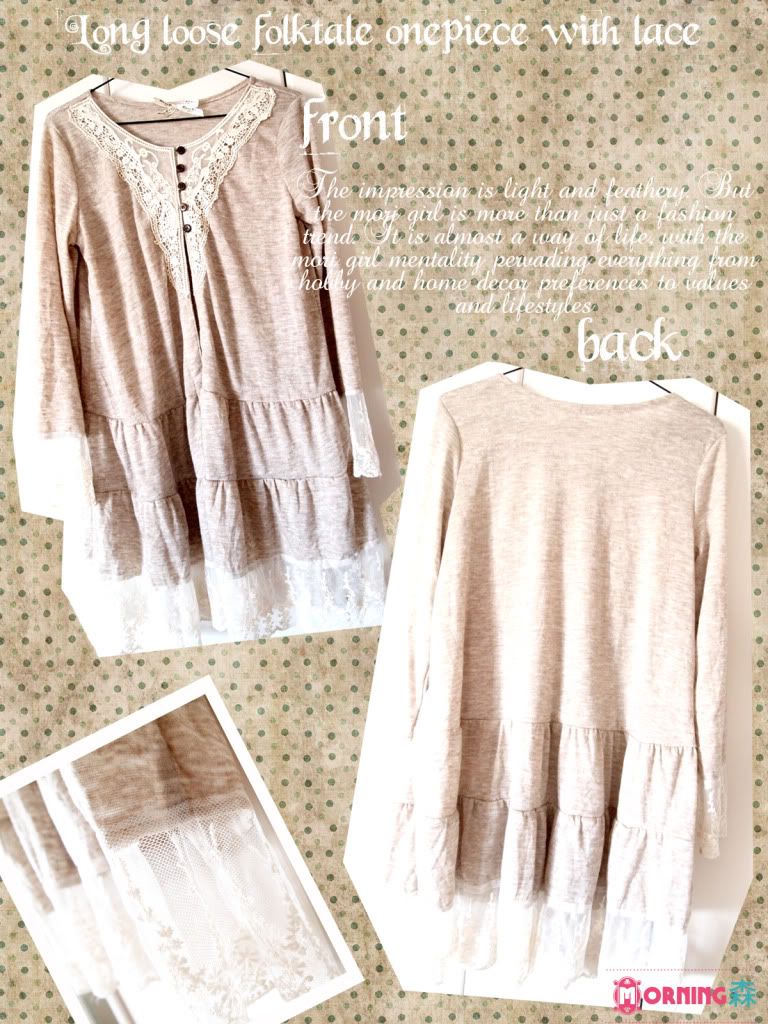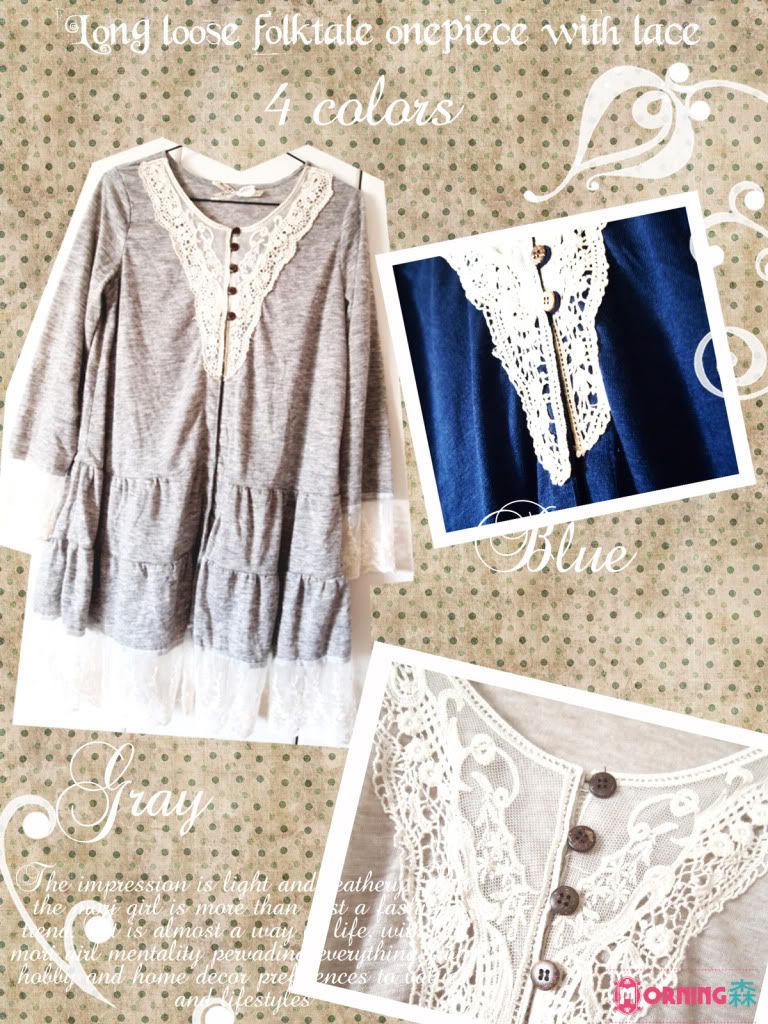 In the end, I chose this long loose Folktale One-piece. I got mine in Beige, to match the rest of my closet haha! And because it's my favorite color. The one-piece itself is really pretty. My favorite thing about it is the intricate design on the collar. All the little lace detailing is much prettier in real life. I tried taking a photo of the lace on the sleeves up close but it doesn't do it any justice at all. When we first opened the package and saw the dress up close, we were really admiring how pretty it is. Even Aian commented on how nice it is. The only problem I have with it is that the weather in Manila can be a bit too humid at times.. so wearing this outside can be very tricky. I recommend this for chilly mornings or for going on very special dates. Best worn with your favorite dress for that sweet and fluffy (fuwa-fuwa, haha), girly feeling * u *

Title is very random, btw. It was what I was drinking at CBTL just before we had this mini-shoot. I don't particularly feel satisfied with this outfit, just because I feel like I wasn't able to properly bring out how pretty the one-piece is. I'll be doing more with this in the future, that's for sure.

In the meantime, please do give Momori a visit! They have a lot of new items in the shop, and they ship anywhere in the world. Momori is one of those shops that I just fell in love with at first sight, I'm sure you'll feel the same way. :)